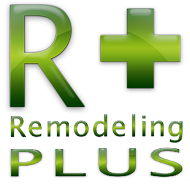 ---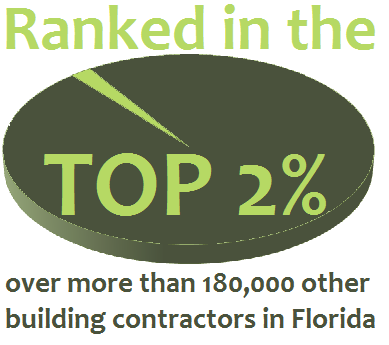 MORE OPTIONS:
To see
samples
of prior projects, click one of the images below. There are 3 galleries of
residential
remodeling plus 4 more for
commercial
renovations.
Or, to learn more about us, including what makes our general contractors the best for your renovations or remodeling, click here: how to choose the right remodeling company.


To see samples of our residential remodels and renovations in greater Orlando, click an image below:
Interior remodeling + converted porch

Home addition + new kitchen & bath (includes audio testimonial)

Complete home renovations (includes audio testimonial)


---
To see samples of our commercial build-outs and construction management services, click an image below:
The Country Club of Orlando



IN BLOOM (a florist in Orlando - includes audio testimonial)



Pirates Dinner Adventure



Old Town Theme Park


Serving Orlando & beyond
The remodeling contractors that you will reach through this site are licensed by the state of Florida and will serve you anywhere in the
Orlando
area including:
Alafaya
Altamonte Springs
Apopka
Azalea Park
Belle Isle
Casselberry
Conway
Doctor Phillips
Eatonville
Edgewood
Hunter's Creek
Kissimmee
Lake Buena Vista
Lake Mary
Lockhart
Longwood
Maitland
Oakland
Ocoee
Orlovista
Oviedo
Pine Castle
Pine Hills
Tangelo Park
Union Park
Windermere
Winter Garden
Winter Park
Winter Springs
Get the remodeling you need

PLUS a delightful experience!
Though our building contractor is ranked in the top 2% in the state of Florida, we are still small enough to have the time and interest to provide you residential remodeling and small commercial renovations. We value your business, even if the project will be below $100,000 (or even $10,000).
Further, we know that ultimately our high ranking is not what really matters to you in regard to your construction project. Of course, we are grateful to get the recognition, but it's not the recognition itself that matters so much to us either. What matters much more?
Here are three simple issues that you may find helpful when identifying which remodeling contractor in Orlando to hire for your specific priorities. These are also indicators of our values. We propose that we have earned consistent 5-star reviews for several decades specifically because of these values. In other words, we believe that the reason why we have such great recommendations from past clients is because many other people share our values. Keep reading to see if you agree.
How important to you is your time?

Building contractors as a whole are famous for being hard to reach, being slow to return calls, being late without any notification, or simply not showing up when scheduled. In contrast to so many contractors in Orlando, not only do we respect your time, but we actually respect you. Have you ever had the sense that some contractors simply respect you more than others?

Respecting your time is simply a natural outgrowth of respecting you. We respect what you value. We respect that it is your choice of what to do and who to hire to do it.

We won't have any regrets or resentments if you do not hire us immediately or ever. We're not competing to get you to validate us or our ideas. We are clear about our values and confident in our competence. We offer our respect and expertise to you and, if you accept what we offer, then we will gladly provide it.

Further, we respect your time because we respect our own time as well. We know that sending you a quick message can prevent confusions and disappointments and stressful uncertainty. So, our respect for our time is not just good for you, but for us. We prefer to address problems before they are even problems!

We also know that many clients have a tight schedule (for a variety of reasons, from the end of a pregnancy to the closing of a transaction). We pride ourselves on being available quickly to give bids and estimates. We also keep things simple by telling you exactly how soon we will be available to begin your construction as well as giving you a realistic estimate of how long the building process will take from start to finish.

Naturally, sometimes the original schedule will need to be altered, whether by your own choice or for some other reason. No matter what happens, you can rely on us to respect you and your time.

So, if you are clear that your time is important to you, then it is also natural that you will value the next two issues: high quality work as well as high quality communication. Quality communication allows for efficient (fast) results that would simply be impossible if not for that direct, simple, honest communication. Quality work will also save you time (because it is much easier to prevent problems than to pretend that rushing or negligence won't matter, then diagnose not just the symptoms but the causes, then undo all the low quality work, and then redo it the right way).





How important is high quality work to you?

For many people, they do not know the high costs of low quality work until they encounter an unpleasant surprise. However, anyone who has a lot of experience in the construction industry will eventually hear some horror stories. Here is something that a local real estate investor (a landlord) said about another remodeling contractor in Orlando:

"I had hired somebody that did a really bad job, made a mess of things with the city building officials and we were just at a standstill on a project. For whatever reason, the residential contracting and remodeling business tends to attract people that sometimes aren't very ethical."

What happened after he hired our general contractor? You can hear the homeowner's words, which were that we "completely turned the project around (that was at a standstill). He's excellent.... ten on a scale of one to ten."

Or, here is what another homeowner in Orlando said:

"I have dealt extensively with contractors (for big projects and small projects). A re-occuring theme or issue with contractors in general is a lack of accountability.... David and his team got exactly what we envisioned... and they executed it perfectly! All day long, I recommend David."

We recognized the homeowner's vision and then, with great respect for that vision, we executed it. How well did we execute it? He used this word to describe how well we executed his vision: "perfectly."

Finally, another repeat client of ours has 25 years of experience in the construction industry and she said that our interior remodeling remodeling contractor was "BY FAR the best" of all of the building contractors she has EVER hired. She has hired our remodelers to renovate her home several times, including her kitchen and a bathroom. Plus, she is the co-owner of a florist business and has hired us 3 times for commercial build-outs.

Besides the high quality of our work, what else do our past clients consistently mention when recommending us? They mention that the process was delightful because of how easy and smooth it was to talk through things with us. Read the next column for more insight in to the value of high quality communication.





How important is high quality communication?

We promise to interact with you in a direct, honest, professional way. We are experts at what we do, plus this is our fourth decade serving Orlando as a building contractor. So, we are perceptive about the priorities and interests of our remodeling clients (like you).

We got to be perceptive through thousands of conversations. We have talked to lots of home owners and property managers. Plus, we have talked to lots of architects and city building inspectors. So, we have a well-developed sense of recognizing quickly what is going to work for you in the long run.

We occasionally notice signals that people are either not well-informed about an issue or have some mixed emotions. For instance, maybe they are hesitant to admit a concern about budgeting or scheduling. We prefer to handle potential issues while they are still small and simple. From experience, we have learned to prevent complications, delays, and stress that people often associate with construction and remodeling.

Again, because of our respect for ourselves and for you, we focus on high quality communication. That allows us to do high quality work and to do it quickly. That means that we get to have a delightful experience as we do what we love to do. All of that happens thanks to people like you.

We appreciate that you are the one who will give one building contractor in Orlando the investment of your money. We are confident that some people who are reading this will find what you are reading now to be refreshing and intriguing. If that is you, then use the form on the left to contact us now. We look forward to meeting you, learning about your vision for your project, and then earning another 5-star recommendation.
---
The best remodeling contractor in Orlando FL? We offer you respect for your time, for doing quality work, and for quality communication.
"Finally... a remodeling contractor in Orlando that actually understands!"
Our contractors have provided remodeling and general contracting services for decades. We respect you and we understand that your life may have just gotten very busy. We can help you move gracefully through the details, cost, and uncertainty of your construction project.

You know that you need expert help. What you probably do not know is how to tell which company in Orlando is the best one to do your remodel, right?

Let us help you with that! For you to "move gracefully" through this unfamiliar situation, you want guidance from someone that makes you feel comfortable, right?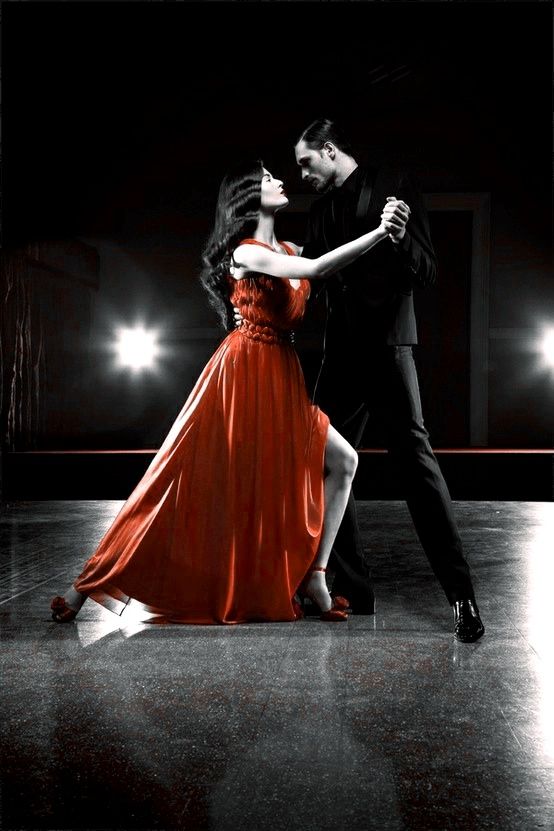 So, imagine that your remodeling project is kind of like learning to dance. If the music does not have a steady rhythm that is at a pace that works for you, you want a dance instructor who notices that and adjusts the tempo for you. They can select simple, fun songs that they know very well and that you know too. They help you to be both relaxed and focused. They notice common mistakes and sources of confusion, plus they are very at ease about helping to correct any errors and move things forward at the right pace for you.

You want a stable, perceptive partner (or instructor) who is confident about their own abilities and who leads you in a way that has you moving smoothly and gracefully. In that case, you can learn to dance at the right rhythm for you and you will feel comfortable letting them lead, because you can tell that they are relaxed, confident, and capable. Once you see them get started, you will see the ease and strength of each step that they take.

Is your renovation or home improvement going to be as much fun as learning to dance? Probably a little less fun. However, once you select our contractors for the remodeling service, then there will not really be much for you to do. Our experts do all the work. (You won't even be sore the next day like you might from a night of having "too much fun" while dancing.)
"Should I choose an insured, licensed company for my remodeling services?"
We strongly recommend it. Not only does our remodeling contractor come with a license from the Florida D.P.R., with an insured bond, and with a, A+ rating from the BBB, but there are also several audio testimonials that you can find by clicking here: " who is the best licensed remodeler for you in Orlando?" You can hear for yourself why so many people in Orlando recommend that you hire this company for your remodeling service.

We respect that when you are inviting people in to your home for major renovations, you want skilled experts that are a pleasure to have in your household, right? Because we understand how stressful a construction project can be, that's why we have the best reviews in Orlando, including from property management companies (for remodeling of residential homes and commercial buildings in Orlando).
Need an estimate, remodeling bid, or an in-person consultation? If so, click the image below now!