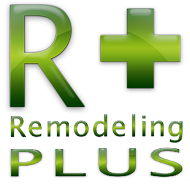 ---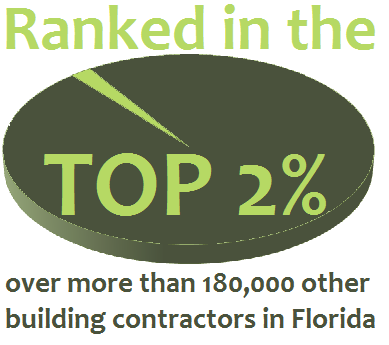 MORE OPTIONS:
To see
samples
of prior projects, click one of the images below. There are 3 galleries of
residential
remodeling plus 4 more for
commercial
renovations.
Or, to learn more about us, including what makes our general contractors the best for your renovations or remodeling in Florida, click here: how to choose the right remodeling company.


To see samples of our residential remodels and renovations in greater Orlando, click an image below:
Interior remodeling + converted porch

Home addition + new kitchen & bath (includes audio testimonial)

Complete home renovations (includes audio testimonial)


---
To see samples of our commercial build-outs and construction management services, click an image below:
Get the remodeling you need

PLUS a delightful experience!
First, among all the commercial remodeling contractors in Orlando, how easy could it be to pick one you can trust? We'll make it simple and fast.

An independent consumer advocate website (BuildZOOM) ranked over 180,000 building contractors in Florida. Through the form on the left, you will contact a

licensed remodeling contractor

that is ranked in the top 2% (based on dozens of recent remodeling projects). In other words, if you took the time to contact 100 contractors in Florida, BuildZOOM predicts that our contractors would be one of the two best.

Just talk to us first. Save yourself all that time of sorting through a big, tangled pile. BuildZOOM specializes in ranking contractors and they know exactly how to find the best ones (including by analyzing the reviews of actual clients). To view our profile, use the form on the left to request a link.

Or, before you hire us, maybe you will want to talk to a few other top-rated contractors in Orlando. If that makes sense to you, then read the next section on why we still expect you to prefer our commercial remodelers over the rest of the top 2% in Florida.

Next, within that select group of 2%, what else makes our general contractor the very best for you?

We are simply more motivated than the other top-ranked remodeling contractors in Orlando. So, we will give you a fast estimate and start your remodel without long delays. You will get the highest quality plus our undivided attention (which the other top-ranked Orlando remodelers are just too busy to do).

Even as one of the top-ranked general contractors in all of Florida, we're not huge. Because of that, you can be confident that you will get the personal attention that you value (from small repairs to managing big renovations). Though our company is small, we have decades of local experience in central Florida, so we have developed solid relationships with a select few specialty subcontractors in the Orlando area. The quality of the work depends on the quality of all of the workers!

Like all of the top commercial remodelers in Florida, our general contractor takes great pride in every step of every job in Orlando. So, while most

commercial contractors

will hire workers that "cut corners" now and then (which can result in big delays with city building inspectors if that gets caught), we are committed to maintaining our "A+" status with BuildZOOM. We only do great work and that means that we only use remodeling subcontractors that have earned our total confidence.

We really expect you to be delighted not only by the end result, but by every step of the remodeling process. Why? Because that is exactly how we would want it if we were the ones hiring a contractor!

So, why wait weeks to get an estimate for a small remodel? Once you contact us using the form on the left, you will find that we are very easy to reach by phone. We will work with you to fit you in to our schedule (even if your schedule is tight). Instead of contacting commercial contractors with huge waiting lists (and waiting months before your renovations or

tenant improvements

would even begin), we can start soon and finish promptly. Not only are we a top-ranked remodeler, but we can serve you much faster than other A+ commercial contractors in Orlando. You can even contact us right now and then, after that, listen to our remodeling reviews below. We even have a gallery of commercial renovations on the left below, plus 3 additional written testimonials for commercial remodeling.

We can do it all, from installing new doors and impact windows to trim work, finish carpentry, new flooring, and crown molding replacement. Whatever your priorities, we can help you sort them out and then organize an appropriate schedule for the commercial remodeling services that will be the best value for you.

Last, exactly why does central Florida so strongly prefer us for remodeling?

We invite you to listen to their own words of why our past clients recommend that you hire our remodelers in Orlando. You will hear it straight from them.

Maybe you do not know how stressful it can be to hire a negligent or dishonest remodeling contractor (which is emphasized in the middle review below). Maybe you also don't know how many fake reviews are on the internet.

After you contact us, we can even send you a link to our BuildZOOM profile so that you can see that we have consistently produced great reviews year after year after year. Other builders may feature a few decent reviews to distract you from their bad ones. Getting licensed as a building contractor is rather easy, but earning a top 2% ranking from BuildZOOM is something that 49 out of 50

licensed contractors in Orlando

did not do!

With us, you can stop worrying about all of that. Instead of hiring a below average remodeler and then regretting a stressful disaster, we encourage you to be selective. Take a minute now to hear at least one short audio testimonial from our past remodeling clients near Orlando. (The first two below are 50 seconds and 60 seconds long, while the last one is 5 minutes long). Then, explore the gallery of commercial renovations on the left below, plus 3 additional written testimonials for commercial remodeling.
Now, you can hear these 3 entrepreneurs in greater Orlando sharing some short comments on
why they recommend our remodeling contractor over ALL the others in Orlando.
The first one has 25 years of experience in the construction industry and said our contractor was "BY FAR the best" of all of the commercial contractors she has EVER hired. (So far, she has hired us to do a series of remodeling projects in her home plus 3 commercial build-outs for her business in Orlando). If you were skeptical when you saw the words "a delightful experience" at the top of this page, your doubts could be erased once you listen to these 3 clients rave about us:

"I have a lot of experience with a lot of contractors. I had worked with many contractors over the years- for new construction and also renovations. Dave was BY FAR the best.

I really like Dave. I love the honesty. I trust him... enough that he has the key to my house for when we do another project. He still has a key to my home!

I just think that anybody that is having work done should contact Dave. Anytime I have a friend who as a need for construction renovations, I tell them to call him."





This local real estate investor (and licensed realtor) was very relieved to find a reliable contractor (after a disastrous experience with another remodeling contractor in Orlando). In the end, he rated our remodeling contractors "10 out of 10!"

"I had hired somebody that did a really bad job, made a mess of things with the city building officials and we were just at a standstill on a project. For whatever reason... the remodeling business tends to attract people that sometimes aren't very ethical.

At the time I started the project, I didn't know David. He came very highly reviewed. Then, I checked his license. There were no complaints against his license.

Basically, he came in and made sense of everything. He made nice with the city building officials and in a matter of weeks has completely turned the project around (that was at a standstill).

David's honest. He's ethical. He's up front... and he does really, really, really good work!

He's excellent, very professional, very good communication. You can tell that he really cares. Ten on a scale of one to ten."





Hear this Orlando resident give nothing but praise to our remodelers (and see pictures of his renovations):

"I have dealt extensively with contractors (for big projects and small projects). A re-occuring theme or issue with contractors in general is a lack of accountability. The one thing I really I can say about David: you know the guy would always pick up the phone and call me back. So he didn't play any games, which I loved, you know?

When the project was complete, David and I ended as friends. I've referred him since then to a handful of my friends.

David and his team got exactly what we envisioned... and they executed it perfectly! All day long, I recommend David."
---
Commercial remodeling contractor Orlando FL: commercial build-outs, code compliance repairs, renovation management, & more
"Finally... a commercial remodeling contractor in Orlando that really understands!"
James Dawson, President
Colorcrete of Central Florida, Inc.

It is with great pleasure I am able to recommend David. I have had the privilege to use him on many different projects over the past five years. All the projects have been completed satisfactorily and with excellence.

He has completed small size projects (install a new exterior doors or windows), medium size jobs (replace drywall in a home) and large commercial projects (tear down and replace the framing and concrete floors of 3-story stair towers on multiple apartment buildings) involving many subcontractors and a multi-month critical path plan. Each time I engaged David, they were focused on finishing the project with excellence and timeliness.

He has always been personally involved in each project to make sure that subcontractors were completing their portion accurately. I have always appreciated his attention to detail and excellent communication of progress or issues. As a Christian business leader, it is obvious to me that David lives his faith daily and holds himself and his company to the highest moral standards and business practices.

We will be turning to him in the future for any of general contracting needs. Thank you for the opportunity to share my experiences with you.


---
Dean Eaton, Plant Manager / Facilities Manager
Regal Marine

David and his company provided excellent service to us and our facility at Regal Marine Industries, a privately-held luxury performance boat company located on an 88 acre campus in South Orlando. With his extraordinary leadership qualities, he has provided us with high quality workmanship on our buildings, drop ceilings, roofing, concrete work, landscaping, painting, and electrical to name just a few.

David is a hard-working self-starter who invariably understands exactly what a project is all about, from the outset, and how to get it done quickly and effectively. During the past four years that he has done work for us, he has often brought projects in on budget, and a few were even completed ahead of schedule. In closing, based on my experience working with him, I can unreservedly recommend David to meet your needs and expectations.


---
Michael Joiner, President
Empire Construction & Development Corp.

I have had the pleasure to know David for over ten years. Initially, we worked as colleagues at the same company. As we progressed in our own respective aspects as contractors, we worked as separate entities together on the same projects.

Empire Construction has hired his company for several projects and they are a stellar organization, priding themselves on not only speed but accuracy in completing a project.

I have met and worked with many types of businessmen over the years from developers and investors to sub-contractors. I have found many to be less in substance than they profess to be in words.

David is an honest, upstanding businessman and an excellent General Contractor. It is our belief that he would be a wise choice if you want your project to be completed on time and within your budgetary restrictions. Feel free to contact me personally if you have further questions.


Need an estimate, remodeling bid, or an in-person consultation? If so, click the image below now!