How important is it to get a storm damage inspection?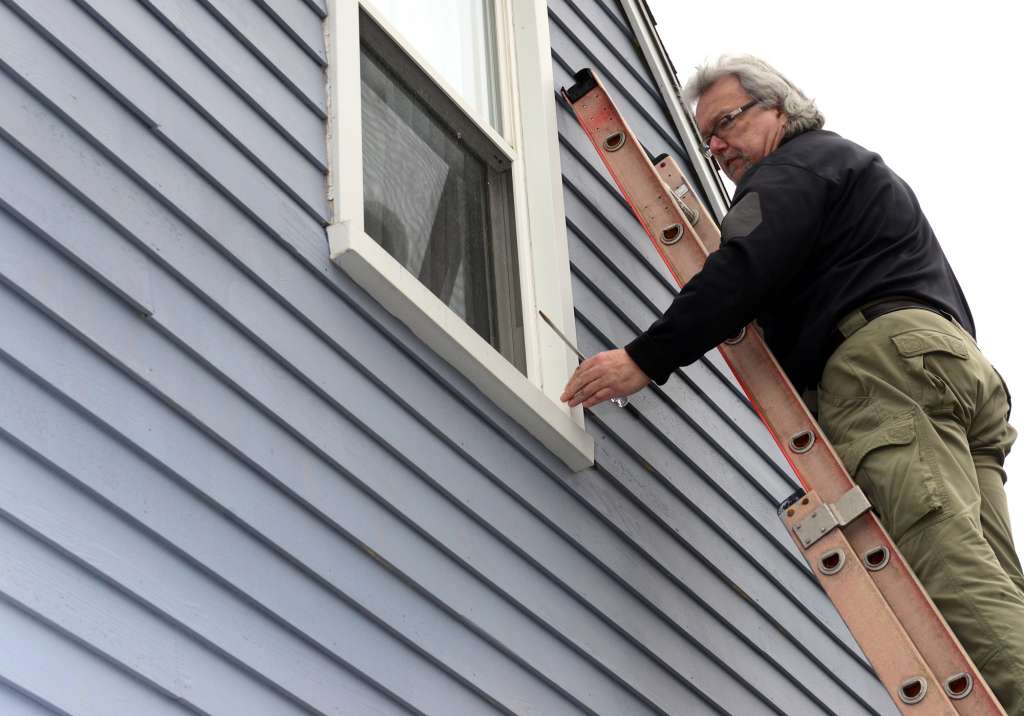 The basic purpose of a storm damage inspection is to closely examine the interior and the exterior (including the roof) to determine the condition of the structure. Does it need repairs? How urgently? Is it currently safe for use or are there major structural issues that present an immediate risk?

Storm damage is much more complicated than just minor water damage from an interior leak, like in the kitchen plumbing. Storm damage can result in major hazards like natural gas explosions and electrocution risk (from moisture that creates an electrical circuit between exposed "live" wires and you, your family members, your pets, etc....) Respect the risk of serious electrical shock!

Further, hidden moisture can lead to mold, plus bacteria from sewage water or septic tanks can spread through the air (even if there is only a small breach to the integrity of the plumbing). The repulsive smell is not the primary concern here, but the health consequences due to contamination. If the stench is enough to make you want to vomit, that is easy to notice. However, what if the sewage water contamination is not so extreme or obvious, so it becomes a constant source of illness for months and years without you ever knowing the source? Why not just find that out early and prevent future medical mysteries?

After you contact us to request an inspection, there are things that you can do prior to the inspector arriving. The following article contains links to a variety of checklists for different kinds of storm damage situations: flood damage checklist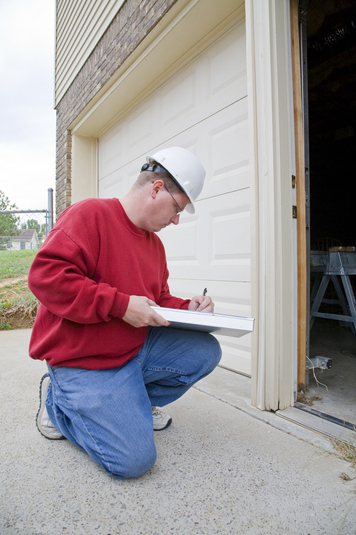 So, be aware that a storm damage inspection is not just a casual visual inspection. For instance, to detect hidden moisture, special infrared cameras can be used for thermal imaging. An expert inspector knows where to look and what to look for, such as checking the foundation AND checking for erosion UNDER the foundation (that will eventually lead to cracking and even collapse). Why not prevent that kind of "delayed" storm damage by having a competent inspector examine the structure now?

While a storm damage inspection is not as comprehensive as a typical home inspection prior to the sale of property, the storm damage inspector focuses specifically on damage from wind and moisture intrusion (coming down through leaks as well as coming up from flooding). So, the specific issues relating to storm damage will be examined with great precision.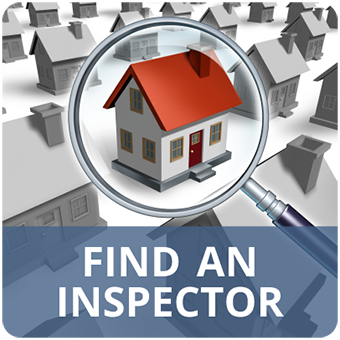 If the foundation has moisture intrusion, that can lead to major problems in the future and you will want to know that fast (to minimize the financial and physical dangers of a later structural failure or collapse). If the soil UNDER the foundation has been eroded, that will not be visible in the foundation itself right after the storm, but can lead to later cracking and collapse. It is best to have an expert at storm damage inspections perform your inspection so that the entire range of typical issues can be assessed not just to determine the extent of recent damage to the structure, but to prevent future damage related to the recent storm.


The inspection will determine whether your insurance policy will only cover repairs or will pay for certain parts of the structure to be replaced (with brand new building materials). Sometimes, a few quick and small repairs to the roof (or exterior) can result in the entire roof lasting several more years without the need for major repairs or replacement, plus prevent the development of leaks that would have led to the need for water damage restoration and even mold remediation services. (To learn more about the details of inspecting a roof for storm damage, click here: how will our specialist inspect your roof for storm damage?).
How important is the roof to everything under it?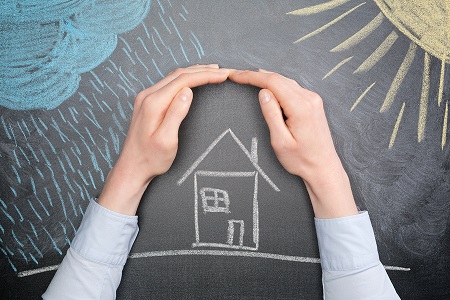 Further, keep in mind that the appearance of the roof itself is not the main issue (and the same thing applies to visible flaws in the foundation, walls, etc...). Your roof is your first layer of defense against
hail
, rain,
wind
, and extreme temperatures. Everything under the roof is protected by the roof, right?
So, how important to you is what is under the roof? That is how important the roof is to you!
How important to is what is inside the walls and above the foundation? That is how important the structure is to you as a shelter.
Think of it like this: if a tree fell in to your roof, would you prefer for the roof to completely collapse or to simply get a big dent? You not only want to know if small repairs are needed, but you want a strong roof (and this principle is even more true of the foundation).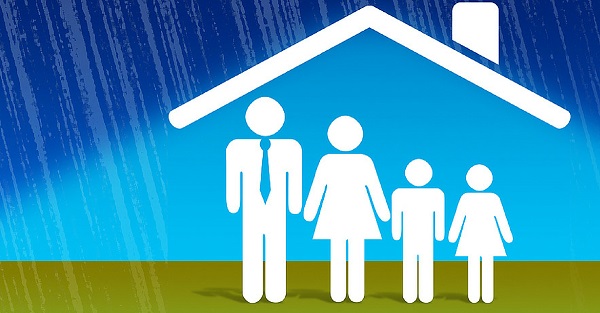 Basically, if there is even a small, slow
leak
, then that can lead to water damage, the rotting of wood, and contamination by mold. Further, if there is ever a major leak later (as a result of weakened structural integrity from the original storm damage), then naturally the interior of the building will flood, leading to the urgent need for extensive damage restoration and remodeling services. It is best to prevent future problems by detecting risks early and having the storm damage repaired by competent, licensed contractors.
Why does my insurance company want the roof to be inspected so often?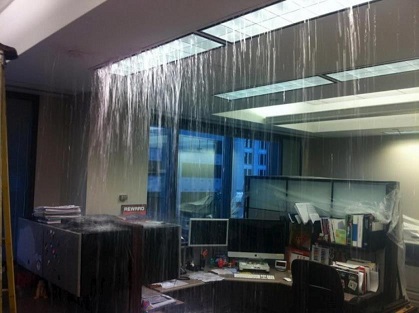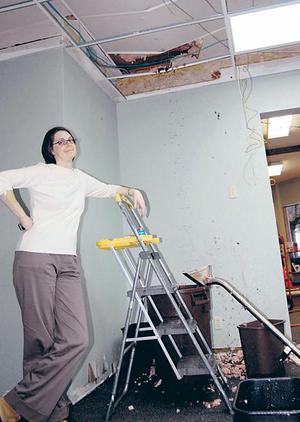 In the event that potential major repairs can be prevented by a small, quick repair, your insurance company may be very eager to solve a big water damage problem by preventing the damage from ever starting! That is why many repairs to your roof will be covered by your homeowner's insurance (whether or not the manufacturer's warranty on the roofing will help pay for the repair of your roof).
So, the roof inspection will be useful to assess which repairs are likely to be covered for free (either with absolutely no cost to the homeowner or after they cover the annual deductible amount for their home owner's insurance). To read our full article focusing on how often you should have your specific type of roof inspected, click here:
How often should I have a roof inspection at my home in Florida?
.
What if the inspection shows there is no urgent need for roof repairs?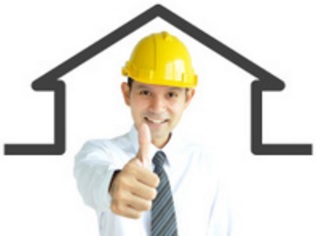 What a relief, right? In some cases, the contractor inspecting the roof will determine that there are no priority repairs needed. In that case, an assessment can be made about when to plan the next routine
roof inspection
(assuming that there is no
hail
or
storm damage
to the roof prior to that time). Also, for roofs that have regular maintenance requirements, such as a new layer of coating, then a roof inspection that does not find any urgent repair needs can at least provide a more precise estimate of when to schedule the next routine maintenance activities.
Serving Miami & beyond The roofing pros that you will reach through this site are licensed general contractors in Florida and will serve you in most of Miami-Dade county and Broward county, plus in Boca Raton.
If you are in or near the following cities, you're in the right place!
in Miami-Dade County:


A Aventura B Bal Harbour Bay Harbor Islands Brickell C Coconut Grove Coral Gables Cutler Bay Cutler Ridge D Doral F Fountainbleau Florida City H Hialeah Gardens, Hialeah, Homestead, I Indian Creek Village K Kendale Lakes Kendall Key Biscayne M Miami, Miami Beach, Miami Gardens, Miami Lakes, Miami Springs, N North Bay Village, North Miami Beach, North Miami, O Opa-locka, P Palmetto Bay, Perrine, Pinecrest Princeton S South Miami, Sunny Isles Beach, Surfside, Sweetwater W West Miami

in Broward County:


C Coconut Creek, Cooper City, Coral Springs D Davie, Dania Beach, Deerfield Beach F Fort Lauderdale H Hallandale Beach, Hillsboro Beach Hollywood, L Lauderdale Lakes, Lauderdale-by-the-Sea, Lauderhill, Lighthouse Point, M Margate, Miramar, N North Lauderdale, O Oakland Park, P Parkland, Pembroke Pines, Plantation, Pompano Beach S Sea Ranch Lakes, Southwest Ranches, Sunrise T Tamarac W West Park, Weston, Wilton Manors