QUICK MENU:
Learn about the planning & custom-design process
-
5-star Testimonials
-
Photo galleries
-
Service area
-
Email us
Remodeling company in Pompano Beach FL: (754) 800-2559
Which of these 3 options fits you the best? (Click one of the images.)
| | | | | |
| --- | --- | --- | --- | --- |
| 1) "I am considering whether to remodel and I would like some input from a licensed expert." | | 2) "I'm planning to remodel and I need help with design, permits, and/or construction. " | | 3) "I am ready to start the remodeling as soon as I find the best company for me." |
"Which remodeling company in Pompano Beach is best for me?"
When you contact a contractor through this site, you will have the comfort of knowing that you have an expert who can quickly give you a quick estimated price range plus help you organize every detail of the planning and construction. Note that if you will be requesting a general estimate, sometimes it is sufficient for the renovation supervisor to simply be told the basic dimensions plus ask a few simple questions, and then the contractor can give you a general price range. Of course, for a precise written bid (including the specific building materials that you select), a personal inspection of the site in Pompano Beach will need to be scheduled, plus the services of a designer or architect may be relevant. In summary, our contractors can help you recognize what fits with your priorities and then manage the whole renovation process for you.
"A friend recommended this contractor. We were impressed with the work they did on their house. When we called them, they came to our home the next day and explained us every last detail and the materials they recommended. We had other estimates for the job, but they offered us better quality. Four weeks later, everything was complete. Our home now looks unbelievably amazing." Matt & Linda Miller, Pembroke Pines, FL.
"Thank you so much for doing such a great job! Everybody loves the new look of our house. Your crew was incredible and I really appreciate your work." Brian Lee, Boca Raton, FL.
"This company took care of the whole process. They measured everything, obtained the building permit, and installed it all. I was really blessed finding this company cause everything was handled for us in a very professional way." Charles Taylor, Hollywood, FL.
"This company offered us such an attractive quote and schedule, making our choice extremely easy.... They provided an exceptional, spotless, and very professional service. We are so glad we chose them!" Paul Devis, Key Biscayne, FL.
From 2012: "It was great working with this contractor- he is responsive and responsible. He moved as quickly as possible to get the job completed."
From 2013: 2nd time we've hired them
"We used them previously on a major renovation job (repair and updating of the bathroom and kitchen)... down to the studs. They do great work and are easy to work with.
All the work was done at a high quality level and as close as was possible to the original planned completion date. I highly recommend them."
From 2014: "Wonderful, patient, kind, & EXPLAINS EVERYTHING IN MINUTE DETAIL. Every step of the way he is checking with you, asking you, making sure the progress is to your specifications. He does not cut corners and the materials he uses are top notch - he was focused on the job being done right.

Suffice it say, I am extremely happy with the quality of the work, the prices and the relationship he and I have forged. He has become part of the family. The thing is, I have heard him on the phone with other clients and he treats them the same way! This man is a God send. I think this is the 3rd review I have ever written in my life - he is worth it."
From 2015 (from the owner of another local company in the construction field): "We've worked with them several times. Every time we do, we have a wonderful experience. They are punctual, committed, and professional. We've never had a mishap or bad experience. We will definitely work again with them in the near future."
Here is Rod, our renovation & home addition expert in Miami, who is a general contractor and an architect:
Our remodeling company in Pompano Beach
has served Florida for decades.
The most important thing with your renovations in Pompano Beach is that you are satisfied with the results for many years, right? Wouldn't you value using professionals that have extensive experience with every element of your construction project? Not only should you choose a pro who is skilled, but who can communicate clearly and with respect for your time (and money).

When you hire our remodeling company in Pompano Beach, you will feel the interest and confidence of our specialists as you speak with the person who will supervise your construction about your priorities and questions. It can be very exciting for you to see the renovations get completed so smoothly and quickly. You may also be quite relieved to find out how little the entire process will cost and how fast it can be completed.

Over time, our experienced contractors have developed great relationships with the staff of the various local cities who issue permits for residential and commercial renovations (and who will conduct the inspections on your property). Several different inspections may be required (HVAC, electrical, plumbing, etc...). The process of dealing with the paperwork and the building inspectors in Pompano Beach can be stressful for many homeowners. Wouldn't it be nice to have someone else to handle all of that for you?


Contact us today to schedule your consultation.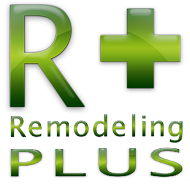 To see sample pictures of home renovations by our general contractor in Pompano Beach scroll down.
Here is a slideshow of some home renovation & new construction projects performed by this Miami renovation company (a licensed general contractor).
The last two slides (which you can see by scrolling to the right) are "before and after" pictures of a major interior remodeling project.
Here is a slideshow of some kitchen remodels & renovations performed by your new renovation contractor in Miami
Here is a slideshow of some bathroom remodels & renovations performed by the licensed general contractor in Miami
Hire a renovation company in Miami that is ranked in the top 1% for all of Florida. See more samples of past renovation projects below.
| | | |
| --- | --- | --- |
| Our design experts will custom-design | | a home addition that is perfect for you. (Click for info.) |
| The "facelift" on this home included converting the old garage | | to a room, plus adding a bigger garage to the right (among other things) |
| This 2nd-story addition was added on top. | | of a detached 2-car garage (To learn more, click the image.) |
| an extra bedroom: | | a custom garage addition (detached 2-car garage) |
| another bright sun room: | | a detached home office: |
| Did I mention sunrooms yet? Here's a before picture | | and an after picture of this sun room addition |